Citizen Science and RIFA Countermeasure
---
By okeon_admin on Wednesday,February 27th, 2019 in Ants, News, Research, No Comments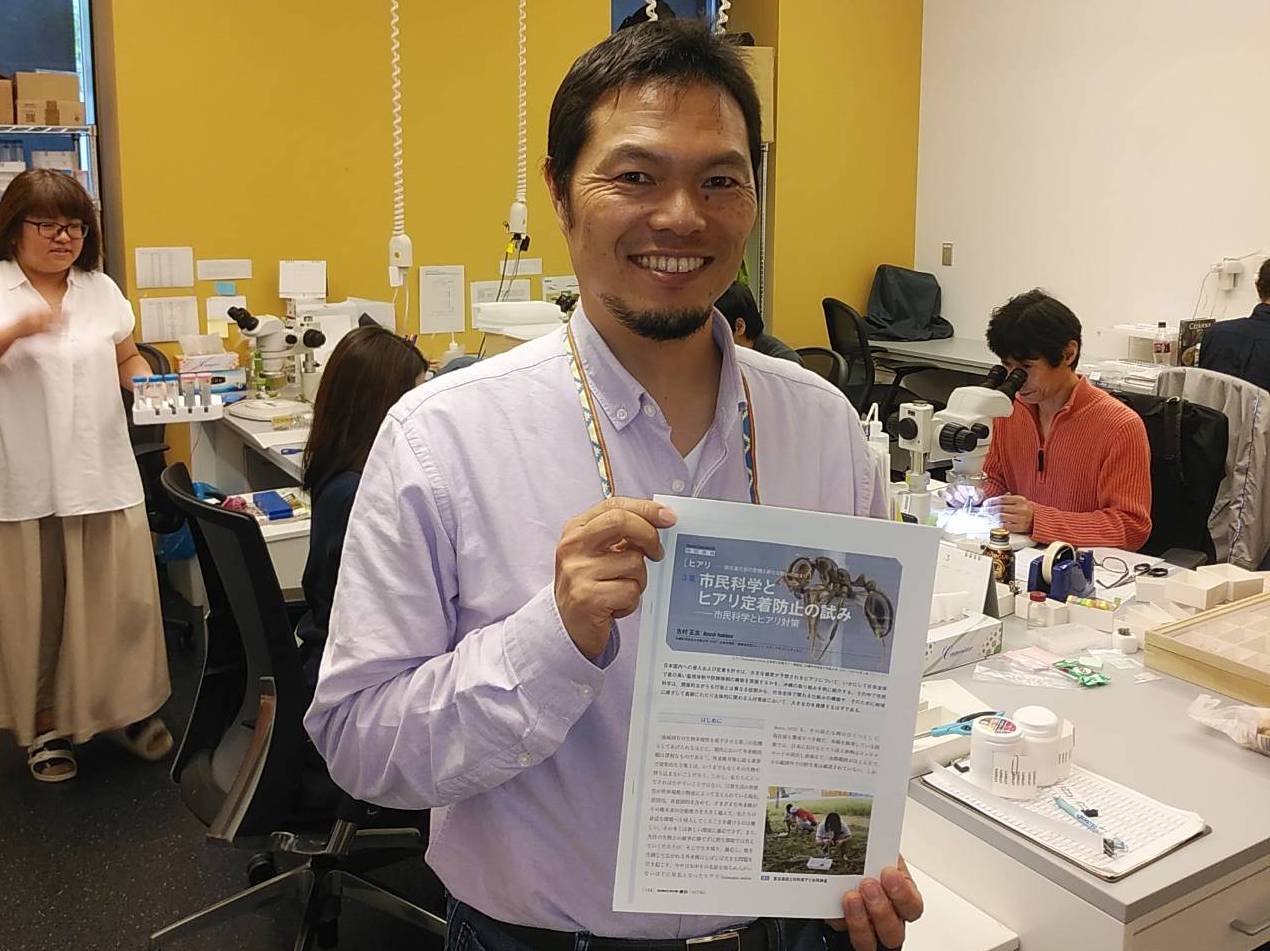 Yoshi, the coordinator of OKEON Churamori Project contributed an article below to the journal "Seibutsu no kagaku Iden" and it is published on Vol.73 No.2 in 2019.
Special contribution Red Imported Fire Ants Solenopsis invicta – Current crisis and the beginning of a new battle [in Japanese] Chapter 1. Red Imported Fire Ants (RIFA) – Until now, from now on Yoshiaki Hashimoto (University of Hyogo) Chapter 2. A Monitoring Method for Inhibiting Colonization of RIFA Kazuhiro Ohnishi (Kinki District Environmental Office, Ministry of the Environment) / Hiromune Mitsuhashi (The Museum of Nature and Human Activities, Hyogo) / Yoshiaki Hashimoto (University of Hyogo) Chapter 3. Citizen Science and RIFA Countermeasure Masashi Yoshimura (Okinawa Institute of Science and Technology)
Since it is allowed distributing a PDF of the chapter 3 written by the author himself, its link is opened here. Please download it freely.
https://drive.google.com/open?id=1bCHUybixuoy5GGdMWWgUTuL-BmzY0uLE
Other chapters will be on sale soon at the website below.
http://iden.thebase.in/
---