Nago Science Festa
---
By okeon_admin on Friday,January 27th, 2017 in Biodiversity, Collaboration, Education, Exhibition, News, Outreach, No Comments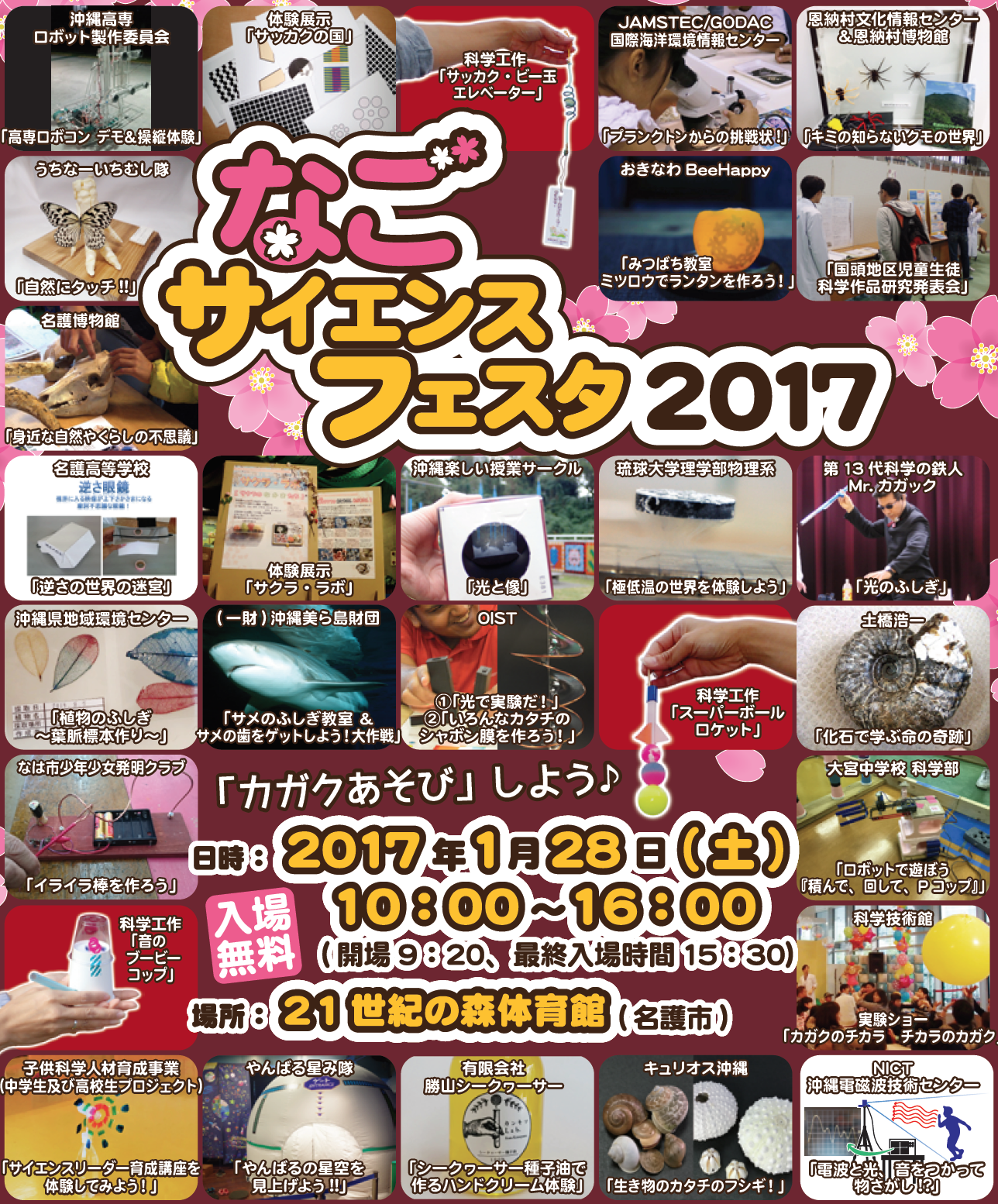 OKEON Churamori project will be collaborating with a group of museum curators to set up a booth at the Nago Science Festa 2017, which is taking place this coming Saturday, January 28.

The title of the booth will be "In touch with nature", and will include an insect card game set up by the OKEON sorting team.

The event will take place at the gym at the 21st century park in Nago, from 10:00 to 16:00 on January 28, 2017.
---